OUR GREAT and PAINFUL LOSS

Buxo de Braña da Garepa "López, the special", the king of the house during "11 years and a half", and the major one but more infantile of all.
S: Merriveen Any Way brother of Ch. Merriveen Make My Day X D: Tuffnuts Anniversary "Braña" our first bulldog, Import of England

Enxa de Braña da Garepa"Merla", after 2 litters like excellent mom. She was a great teacher in the socialization of the puppies in your first exits of house, always miss you Mer...

"Furna", now lives in our hearts, always at our side day and night....

Braña_da_Garepa_Icaro" Balú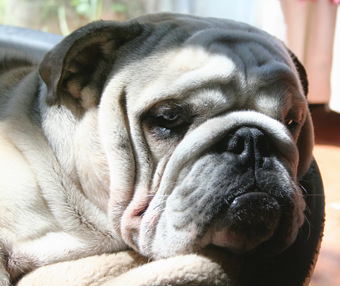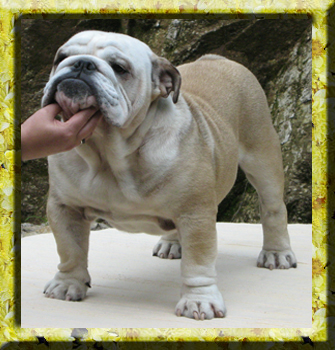 Unfortunate loss, lived with his partner Driza, another Garepa, Fufú and family who had loved and cared for as the most .....

Life in Garepa of our Antón "MUCH MORE THAN A CHAMPION" -For everything you have given us,
Blokhead Bull Simply Irresistable "Tyson"

S. Ch.Merriveen Take Five x D. Hobtop Penny Lane

Co-owned María I. Martínez Santos

Great loss to breed and for those who enjoyed his company everyday, Maria, Andrés and family, great player ...and loving friend
Garfo de Braña da Garepa "Fito"

Lived with our friend Maria, and her mother Lenda and friend Lulú

Goodbye my sweet Fito

Grama de Braña da Garepa, our little darling and always more special presence

Crusheds Special Delight"Susi" Never forget her for all what has brought us, by his expressive eyes, her constant joy and being a weonderful hostess, always loving for its special character and a thousand other things, although it does not share our lives will always be present.
| | |
| --- | --- |
| | Thanks Susuliña, for letting your image to your daughter "Susú" that makes us part of you and your character every day with us..... knowing that you were single. |
| | |
| --- | --- |
| | "Dorna" Beira de Braña da Garepa - We lost her in childbirth, our first nightmare in the breeding, after wicth great suffering and tried, without previous experience, raising a litter of 8 small of the 10 she had in her belly. We gotta get out 4 of them and learn much that is bringing thi special breed. |
| | |
| --- | --- |
| | "Lúcas" Bruño de Braña da Garepa -He has the one that has put the bug in teh shows, docile and sociable character began to prominence when suddenly left us very young, our modest dreams disappeared along with a big baby. |
"Braña" Tuffnuts Anniversary

She´s known captivate with its special english character and we hooked it to the breed, marking a before and after in our lives .....we feel unable to share with her, although this remains in their offspring in our home and making us happy in our day to day. Allways thanks ......Brañiña